Gilad's Official Streaming Service
Only $9.99 USD a Month
Free 14 Day Trial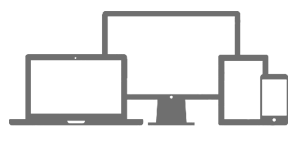 Watch on Apple TV, Roku, Fire TV, Android TV, PC, Mac, iPhone, iPad, and more.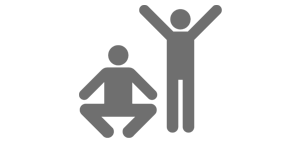 Lose weight and stay in shape with exclusive workouts you won't find anywhere else.

Cancel anytime, no long term commitment. Free trial, then low monthly fee.
Watch Everywhere
Watch on Apple TV, Roku, Fire TV, Android TV, PC, Mac, iPhone, iPad, and more.
Stream all of Gilad's TV shows and more with Gilad TV.
Become a Gilad TV Member Now!
$9.99 USD
Monthly
Pay as you go, membership is billed monthly.
FREE
Fourteen Day Trial
Give Gilad TV a try with our fourteen day free trial.
$99.99 USD
Yearly
Pre-pay for the entire year and save $20.
No matter which membership you choose you cancel anytime with no long term commitment.
Don't want a membership, most videos also available to buy individually.
Millions of people all over the world have been losing weight and staying in shape with Gilad for the last 30 years.
Who is Gilad?
Gilad Janklowicz is one of the world's most popular fitness personalities. As a pioneer in the fitness industry he has helped millions to stay fit with his popular TV fitness shows Bodies in Motion, Basic Training the Workout and Total Body Sculpt with Gilad and with his gold and platinum selling instructional home fitness videos.
Most of Gilad's life has been devoted to fitness since his high school days where he excelled in track and field. He eventually became a record holding decathlon athlete in Israel and a fitness officer in the military. Later, as an Olympic hopeful in 1980, he trained and competed alongside some of the best athletes in the world. Gilad was inducted into the Jewish Sports Hall of Fame in 1991 and the US National Fitness Hall of Fame in 2007.
After an achilles injury shattered his Olympic dreams, Gilad enrolled at the UCLA film school and began instructing fitness classes in some of Los Angeles's top studios and fitness facilities where he built a strong following and trained some of the worlds best known celebrities. Fitness personalities such as Arnold Schwarzeneger, Jack La Lanne and quarterback Joe Thiesman all trained with Gilad and appeared on his Bodies in Motion television program.
What is Gilad TV?
With Gilad TV you are no longer dependent on your cable company. Gilad TV brings Gilad to your computer, connected TV, mobile phone or tablet, virtually anywhere you want him to be. You can exercise with Gilad any time you want. Just log in and choose between Bodies in Motion shows, Total Body Sculpt, hand picked selections from Gilad's extensive collection of videos and other special features. There is a workout for every day of the week. Don't leave your health to chance. Eliminate expensive monthly health club dues, Sign up for Gilad TV and stay fit in your own home on your own schedule.
A workout for each day of the week
Works on all your favorite devices
Exclusive workouts you won't find anywhere else
FREE 14 day trial, then low monthly price of $9.99 USD
The Workouts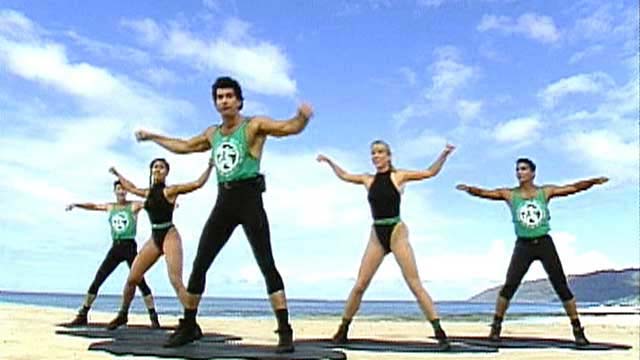 Bodies in Motion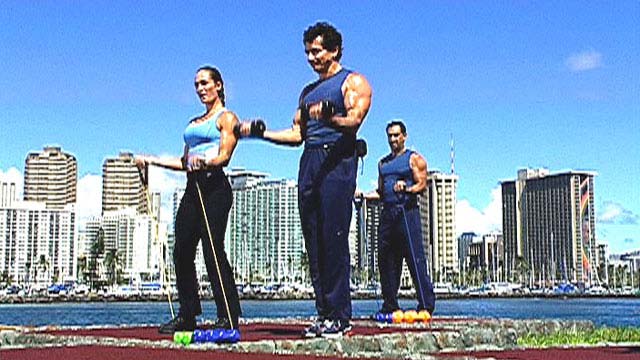 Total Body Sculpt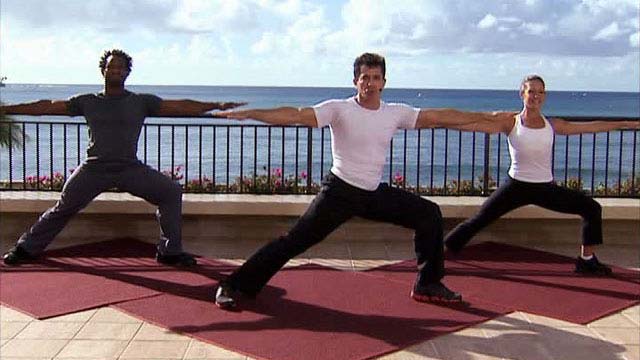 Express Workouts
Total Body Sculpt Plus
Lord of the Abs
Ultimate Body Sculpt
Quick Fit System
Xcelerate 4
Basic Training with Ada
Classic Workouts
Track Your Activity
Track your daily workout activity right on the Gilad TV website in your personalized Activity Dashboard. See how many calories you burn per day, per month or per episode. Simply provide us some information about yourself including: gender, age, height and weight. We take that information and do some fancy calculations to estimate how many calories are being burned.
Frequently Asked Questions
Try us free for fourteen days! You'll be able to instantly watch all the Gilad TV workouts over the Internet on your Roku, PC, Mac, iPhone, iPad and many more devices.

If you enjoy your free trial, do nothing and at the end of the trial your membership will automatically continue for as long as you choose to remain a member. You can easily cancel anytime, online, 24 hours a day. There are no long-term contracts or cancellation fees. Just sign up to get started!
You can try Gilad TV for free with our fourteen day trial. We offer two paid membership options, $9.99 monthly or $99.99 for the entire year. Most workout videos are also available for purchase on an individual basis for as low as $3.99 each. All prices are in USD.
Gilad TV features the best of Gilad's workouts from his long running cable TV series Bodies in Motion and Total Body Sculpt. With over 300 professionally produced TV episodes to choose from there is something for everyone. Browse the
library
now for a complete look at what's on offer.
The minimum required connection speed is 500kbps (0.5Mbps), but we recommended a minimum speed of at least 1000kbps (1.0Mbps). You will want a faster connection for improved video quality.

While streaming works with many different levels of broadband, the speed and bandwidth of your broadband Internet connection may impact your viewing experience.

Gilad TV is a streaming service--videos are streamed over the internet and not downloaded, so you must be connected to the internet throughout the viewing session.
Memberships are billed to your preferred payment method on the same date each billing period. If you signed up for the free trial, you will be billed as soon as the trial ends. If you signed up for monthly billing, you will be billed every month on the date you signed up. If you signed up for yearly billing, you will be billed every year on the date you signed up. Your membership will automatically continue for as long as you choose to remain a member. You can easily cancel anytime, online, 24 hours a day.

When you buy your preferred payment method is charged immediately for the items you purchase. All prices are in USD.
We hate to see you go, but if you need to cancel your membership, click the Cancel Membership link on your
My Account
page.
You can continue to access and watch Gilad TV videos until your membership expires at the end of your current billing period--even if you're on a free trial.
If you cancel before your trial is up you will not be charged at all. If you cancel on a paid membership you will not see any more membership charges unless you restart your membership. If you cancel with time left in your billing period, we'll let you stream until your membership expires automatically at the end of your current billing.
Redeeming a Gilad TV gift is easy. Just go to
giladondmand.com/redeem
and enter the gift or promotion code to get started. If you're new to Gilad TV, you'll be prompted to create a new account. To apply your gift to an existing account, be sure to sign in before redeeming your gift.
The best option for watching Gilad TV on your TV is with
Apple TV
,
Roku
,
Amazon Fire TV
, or
Android TV
streaming media players. On these devices there is a dedicated Gilad TV App. Gilad TV also works with older Apple TVs when streamed from an iPhone or iPad using AirPlay. Similarly you can use our mobile app to "cast" to a Chromecast connected to your TV.
Ready to watch?